Leadership Programme April 2021
Arrive Bardou: 14.30 Wednesday 21st April
Depart Bardou: 13.30 Sunday 25th April
A four-day, four-night immersive leadership development programme for up to 8 people
Due to ongoing Covid-19 disruption we are postponing all overseas programmes until spring 2021; dates to be announced soon. Please see our news page for online offerings.
Who is the Leadership Programme designed for?
If you are a leader who wants to gain a clearer understanding of your purpose, and want to explore how that can contribute to making the world a better place, this programme has been designed for you to work at depth with a group of experienced leaders in a confidential and focussed structure.
This programme is designed for C-suite execs, senior leaders in blue chip organisations and NGOs, company directors, directors of HR and sustainability, entrepreneurs, and consultants leading interventions within organisations.
Some examples of why you, or your organisation might select this programme:
You, or your organisation are at a transition point and need to revisit your purpose as a leader
You would like greater insight into your relationships with your team, your clients and stakeholders
You are wondering how you and your organisation might contribute to making the world a better place
---
How does the Leadership Programme work?
For each cohort, we take time and care to assemble leaders from a range of sectors, whose diverse experience acts as a key group resource. We then provide a confidential framework within which we help you to explore in depth how you operate as a leader.
We start with the basics: the space to reflect on where you are now, your journey so far and the challenges that you currently face – both operational and personal. Building on this, we help you to understand your leadership style, the role that you occupy – and how this relates to your organisation – and the obstacles that prevent you from being more fully effective in your purpose.
Over the course of four days, the group process and outdoor activities are guided by a series of questions:
1: Where am I now, and what are the leadership / professional challenges I face?

2: How does my personal perspective inform the leadership style that I'm projecting into the world?

3: What are the below-the-surface forces that block me seeing my purpose with clarity?

4: Revisiting my purpose as a leader, along with the purpose of my role and my organisation, what would I like to do with what I've learned?
On the final day, you will develop a purpose strategy, a distillation of your thoughts about how to apply what you've learned. This may be a simple personal statement of intent for next steps, or it may be a more comprehensive vision of how to develop your organisation's purpose. Whatever the scope of your purpose strategy, you have the opportunity to draw on the knowledge and support of other Leadership Programme participants and their networks.
---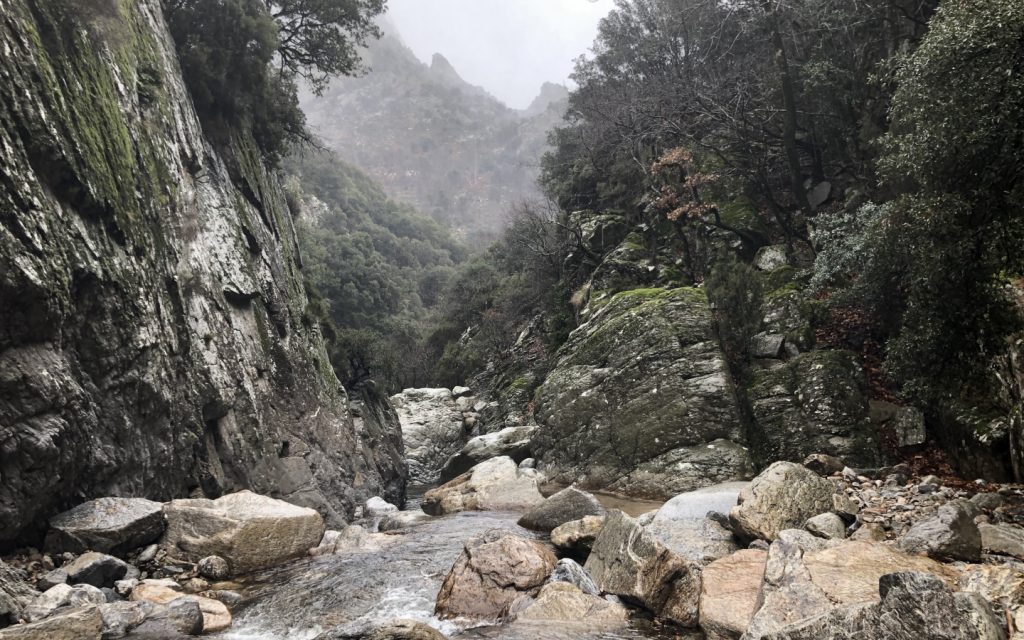 What outputs can you expect from the Leadership Programme?
This programme has been designed to give leaders much-needed space and time to reflect in depth about how they operate with a group of peers who share a similar level of professional experience. At times, this may be both emotionally and physically challenging. We hope, above all, that the programme will be a profound adventure that will equip you with insights that inform how you see:
Who you are as a leader, your leadership style and the below-the-surface forces that shape your leadership interactions with others
What's blocking you from realising your desired leadership purpose and how you can create conditions to more effectively achieve your leadership vision
Your purpose goals for you and your organisation, and how they might contribute to making the world a better place
---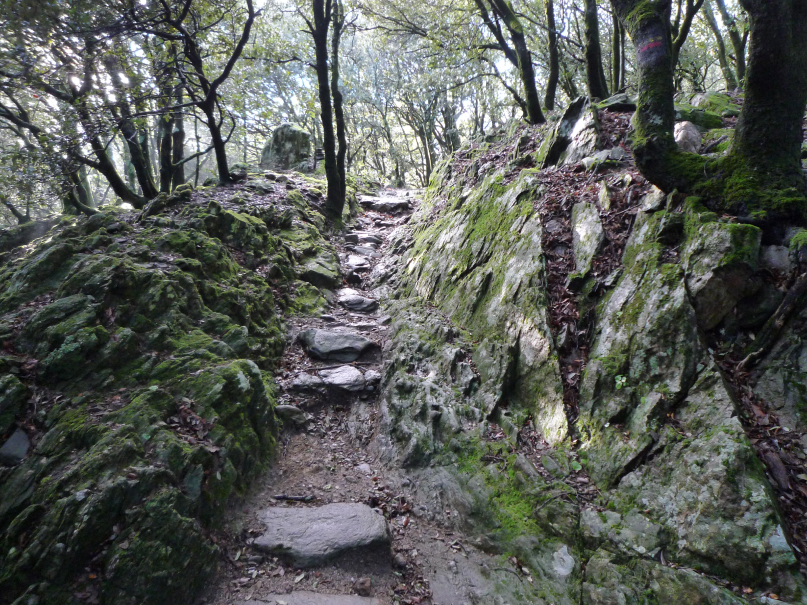 Costs
We're excited to offer our third programme in Bardou to pioneering leaders who want to help us hone this unique offering by taking part and giving us constructive feedback at the end. In recognition of your contribution, the fee for the April 2021 Leadership Programme is reduced to £950 per person. This unique opportunity is enabled by the team working pro bono, and accordingly, future programmes will involve a higher fee.
Included in cost of April 2021 programme:
Participation in the programme, with a group of leaders who match your experience
All outdoor activities, including a canyoning excursion
4 nights of accommodation in Bardou village
Breakfast, lunch and dinner when in Bardou (dinner includes wine)
Attendance of private music performance on final evening
Participation in the Mind Environment Leadership Programme community
Follow up coaching meeting with a group facilitator
Not included:
Flights or train
Transfers to Bardou1
1: Flight details to be confirmed – For those travelling from London on Wednesday 25th April 2021 and returning there on Sunday 25th April, the following flights best serve the programme arrival and departure times. We will arrange transfers for both. Outbound, Wednesday 21st April: 07.35 British Airways flight from Heathrow, arriving 10.25 Toulouse Blagnac Airport (transfer to Bardou leaving airport at 11.30 available for the additional cost of £75). Inbound, 25th April: 19.00 British Airways flight from Toulouse Blagnac Airport, arriving Heathrow 19.50 (transfer departing Bardou at 13.30 available for the additional cost of £75). We are aware that some participants may be travelling from (and to) other parts of the UK, overseas, or by rail or car. Once we have a sense of all participants' travel arrangements, we will be happy to facilitate shared transfers from other common points of arrival, or to advise on public transport, car hire and taxis. Please note: given the current disruption to transport networks, the above may be subject to revision.
---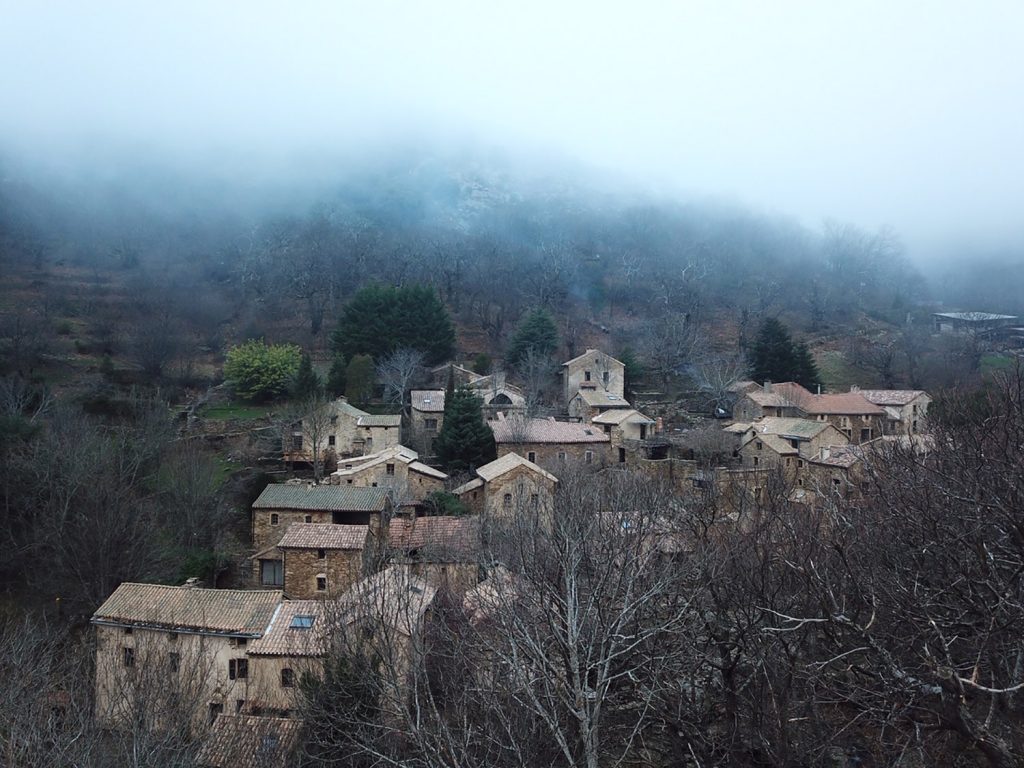 Participation
If you're interested in taking part in the April 2021 Mind Environment Leadership Programme, please follow these next steps:
1. Download an application form. Here, you'll be asked to describe your general fitness and any prior experience of psychological work, (e.g, leadership development, executive coaching, or psychotherapy), although we should emphasise previous experience is not required. We'll also ask if there's anything we should know about, such as food allergies and medical conditions.
2. Send your completed application to tom@mindenvironment.co.uk. We'll then contact you to arrange a time to discuss participation.
3. If you fit the profile of the group that has been assembled and there is availability remaining, you'll be asked to complete a booking form and pay a deposit to secure your place2.
2: Payment terms and conditions can be found on our booking form.