EVENT NOW ONLINE!
WEDNESDAY 24, JUNE 6-7:30pm BST
For more information or to register please contact tom@mindenvironment.co.uk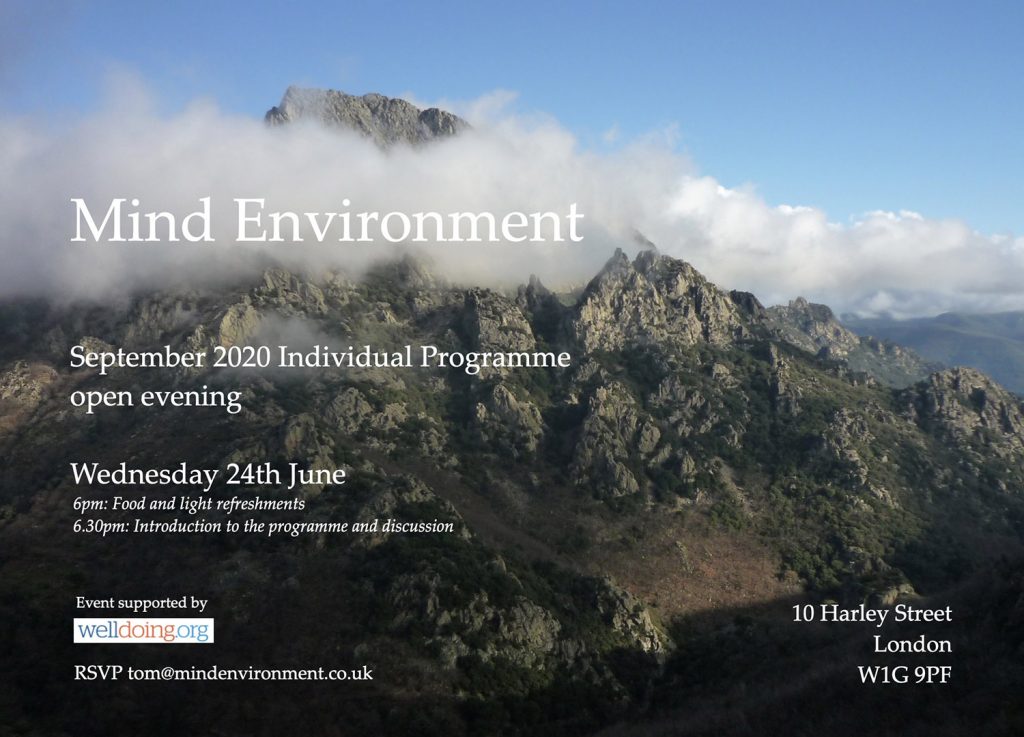 Wednesday 24th June, 10 Harley Street, London W1G 9PF

6pm: Food and light refreshments
6.30pm: Introduction to the programme and discussion

At times of great change, it's natural to ask oneself some probing questions about one's purpose. Here's some that we'll be exploring in our September Individual Programme: How do I fit into the world, and in what way can I contribute to making it a better place? How can I build better relationships with partners, family, friends and colleagues? How can I unblock my purpose, so that I can make more productive choices for my life?
We're pleased to announce the event will be held in association with the therapist directory, Welldoing.org. If you would like to join us, please send an RSPV to tom@mindenvironment.co.uk.