EVENT NOW ONLINE!
MONDAY 22, JUNE 6-7:30pm BST
For more information or to register please contact tom@mindenvironment.co.uk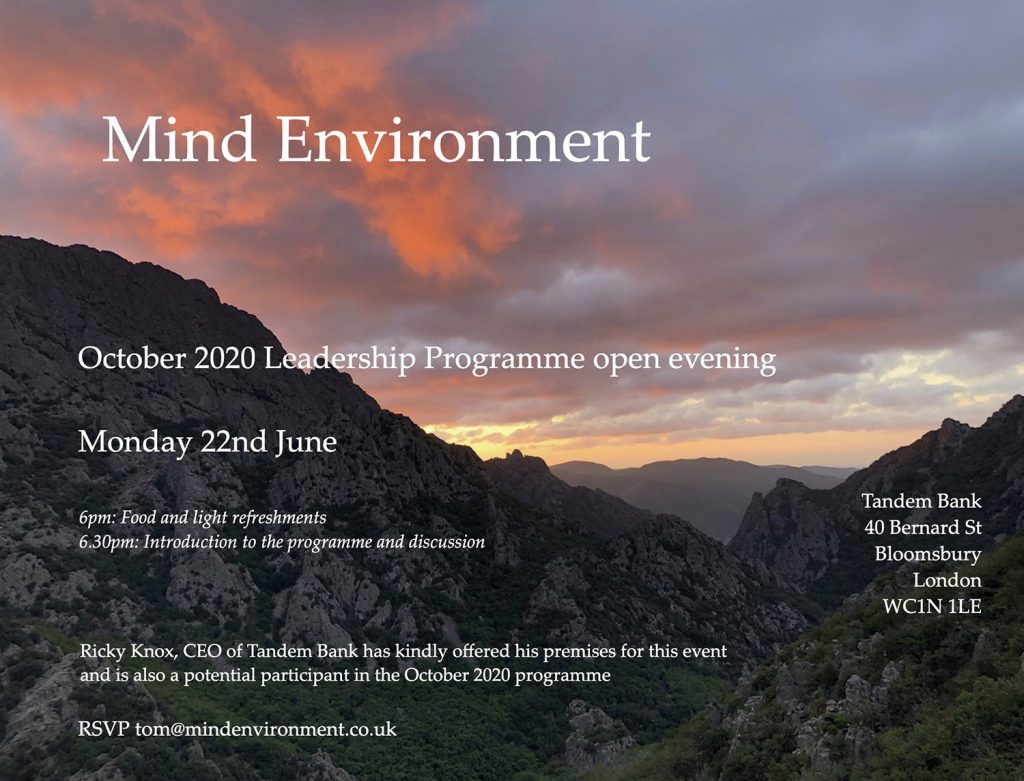 Monday 22nd June, Tandem Bank, Bloomsbury, London, WC1N 1LE

6pm: Food and light refreshments
6.30pm: Introduction to the programme and discussion

In light of current events, realignment of purpose is front of mind for many organisations. While undoubtedly stressful, this is also an opportunity for leaders to re-examine organisation and brand purpose from the foundations up. We believe that revisiting leadership purpose should be integral to any such process, so that realignment can be led with clarity, vision and focus.
If you would like to find out more about how we help leaders explore their purpose in depth, join us at our Leadership Programme open evening by sending an RSVP to tom@mindenvironment.co.uk. Ricky Knox, CEO of Tandem Bank has kindly offered his premises for this event and is also a potential participant in the October 2020 programme.