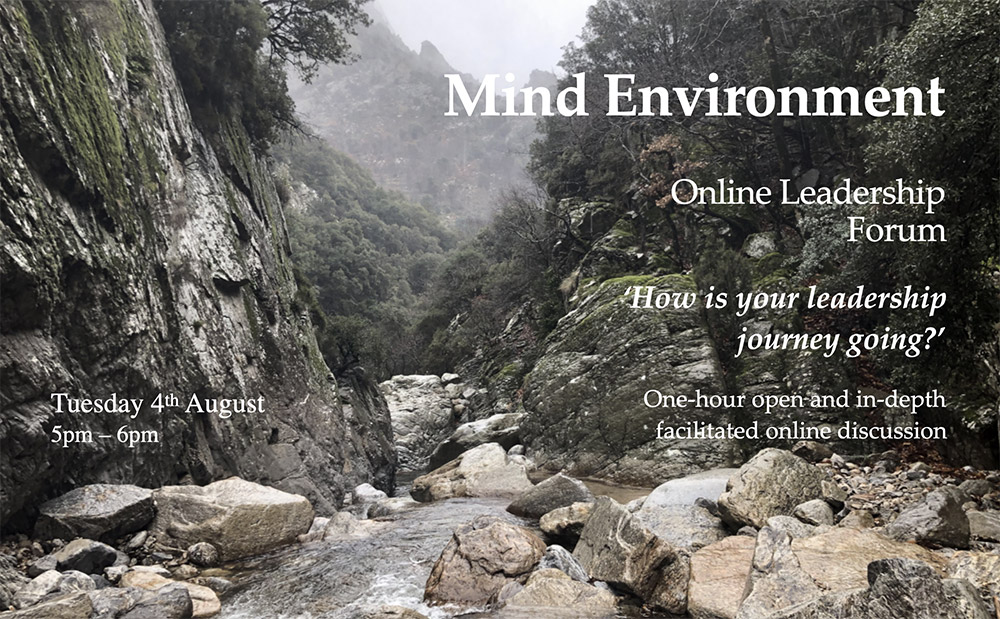 Mind Environment Online Leadership Forum
5pm – 6pm, Tuesday 4th August.
Theme:
As leaders we are expected to drive strategy development, ensure operational delivery and engage & motivate our people. As if that is not enough to occupy us, the macro environment raises so many more questions: the impact of the Covid pandemic; calls to action for fairness, in particular on race and gender; the consequences and opportunities that may flow from Brexit; the desire for an organisational purpose which delivers good for society, staff and stakeholders while also delivering profit. With so many forces at play, overt and subtle, we would like to give you a space to explore the following question: "How is your leadership journey going?"
Format:
One-hour open and in-depth discussion facilitated by Andy Iwaniec and Tom Cotton, comprising * 15-minute large group exploration of subject * 30-minute discussion in x 2 smaller facilitated breakout groups * 15-minute large group conclusion. This is a confidential space, so there will be no post-discussion recording available.
Registration:
The event is free of charge, but numbers are limited. If you would like to participate, please confirm your interest by emailing leadership@mindenvironment.co.uk and we will reserve your place.