Progressing people with clarity
We structure and guide immersive programmes, in extraordinary places, delivering better performance for individuals, leaders and teams.
'Mind Environment is an initiative for our times.'
Sandy Purewal, Founder & CEO Superfied, Founder and ex-Chair Octopus Marketing Group
About
"Environment" is defined as "the surroundings or conditions in which a person, animal, or plant lives or operates". Mind Environment takes this definition and applies it to the whole rational and emotional landscape we operate in.
'Whole Environment' thinking sees and works with the rational and emotional forces informing any situation.
Individuals, leaders and teams who employ this 'Whole Environment' thinking are more effective and make better long-term choices.
Our approach
Using our experience in psychology and leadership development, systems dynamics and narrative theory, we take individuals, leaders and teams through an immersive process, identifying the key influences that shape their situation.
By stepping back and seeing the 'Whole Environment', leaders and teams discover through experience more than they know in theory.
We then work productively with obstacles and unlock opportunities.
Why Purpose Matters: an in-depth conversation with Gib Bulloch, award-winning social Intrapreneur and change-maker
Gib Bulloch, founder of Accenture Development Partnerships (ADP), a not-for-profit business within the $50 billion turnover professional services giant talks to Mind Environment Founder, Tom Cotton about his unique perspective on the relationship between business, society and the self.
A passionate advocate for purpose-driven business that balances profit with social good, Gib is a prolific public speaker (Ted X and Davos are some of his credits). He runs the Business Decelerator Programme for leaders on his native Isle of Bute, Scotland, and has participated in Mind Environment's Leadership Forum on a number of occasions.
Gib's book, The Intrapreneur: Confessions of a Corporate Insurgent, chronicles his journey from island life to sports car and gold credit card toting executive, to an epiphany in Northern Macedonia, building and leading ADP, and finally, executive burnout and a stay in a Glasgow psychiatric ward.
Insights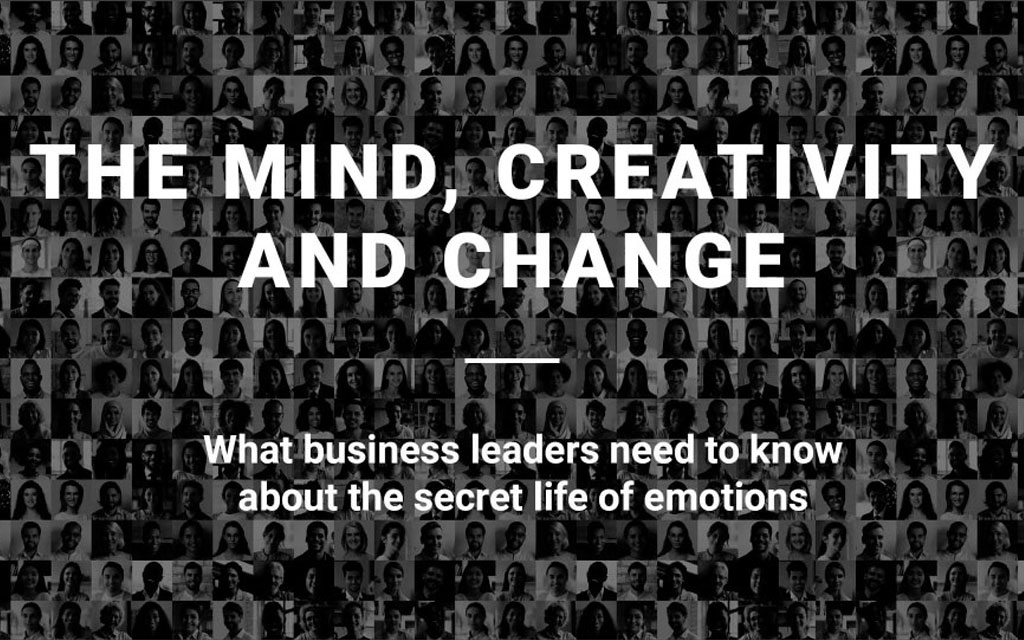 What Business Leaders Need to Know About the Secret Life of Emotions Organisations large and…
Testimonials
"The programme was a great opportunity for our Client Leadership Team to work in depth with corporate engagement during this time of remote working. Mind Environment's expert facilitation and innovative approach lifted the team out of the operational day to day, helped them dive deep into the unseen forces driving engagement in our organisation, work on their collective identity, and develop their own innovative solutions to current challenges. This work is going to lead to some positive changes in the business."
"Really enjoyed the session. Trusted environment, carefully guided, interesting debate and some heartfelt vulnerability. This is something I believe is of immense values to leaders."
"I really loved it – it felt like a fitness session for the brain! I'm completely 'over' many of our industry navel gazing zoom calls, but Mind Environment always help us take a completely organic path and discuss subjects that transcend the more mundane topics we tend to discuss on other forums. Always come away feeling energised and brain exercised!"
"After completing the programme, my purpose as an individual and leader feels clearer and more focussed. Without a shadow of doubt, it's been an unbelievable process and path."
"I really enjoy listening to the diversity of views and thinking. I learn something new each time. Thank you!"
"Smart grownups prepared to be open and honest. Really useful. There are relatively few opportunities to be as candid in an open environment. This forum is different as there isn't a short-term goal attached to it. It feels like a space where relative strangers might grow at a pace that suits them."
"The people in the group are truly caring and giving, and they come from heart. The conversation was genuine and profound."
"I guess these kinds of conversations are taking place in other forums but I'm not aware of them. The diverse viewpoints are really useful for me. They help galvanise my thinking, give me a dose of reassurance, and a burst of energy. I came away buzzing with thoughts. All from a 90 min zoom session – great work!"
"Well moderated, insightful, broad scope with a narrow focus, useful insights, good feeling and safe space. A good diverse crew. A great Captain. Moreover, it was fun, entertaining and provocative. Well done!"